Holiday apartments in the historic center of Montepulciano
Apartments in the historic center of Montepulciano for your holidays
The building that hosts the apartments is set in the historical center of Montepulciano, and lies in the part of the village facing the sunset over the valley. The building in Via Piana, one of the few level streets of Montepulciano,is set in an amazing scenery between the walled city and the surrounding valleys. It is not just a case that the village appears in the movie New Moon, part of the Twilight saga, that was shot in Montepulciano in 2008, wich brought the immage of this beautiful spot all over the world.
Originally the building was a frior minor convent build in the XV. Century. As a memory of the ancient convent there still is a precious 'Madonna with child' in glazed earthenware, possibly by Luca della Robbia, dating back to the XV century, on the landing between ground floor and first floor. The building was restored and converted into apartments at the end of the nineties.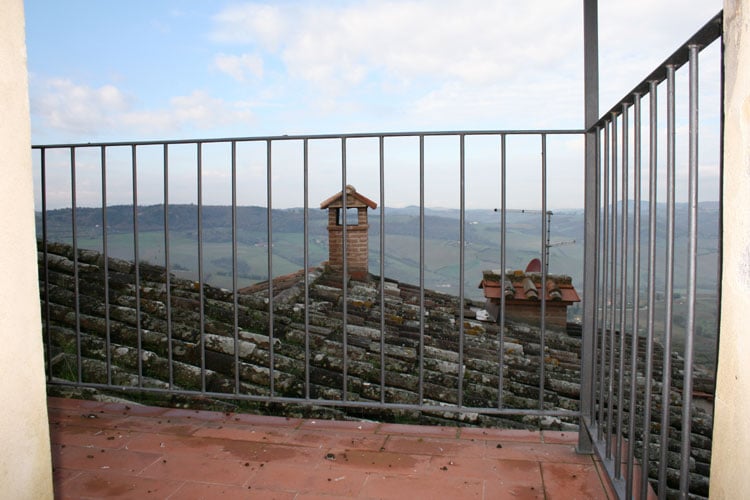 Apartment in the historic center "La Solarina"
First floor apartment in a building in the historic center of Montepulciano
The apartment on the first floor is called "la Solarina" because of its terrace that gives you a 360° view over the Orcia valley, Chiana Valley, San Biagio and the fortified towers of Monticchiello. Even during cooler days it is pleasant to sit outside and take in these stunning views.
The apartment contains 1 bedroom, 1 bathroom with shower and a kitchen.
This appartment can sleep up to 3 people.
Apartment in the historic center "Il nido al Tramonto"
Second floor apartment and attic in the historic center of Montepulciano
This apartment dislocated between the second floor and attic owes its name to the unique surrounding view you can enjoy from the sitting room and the attic windows on the east side. At sunset the golden light of the sun invades the rooms.
The appartment has 2 twin bedrooms, 2 bathrooms, two more beds in the attic and a kitchen and can sleep up to 6 people.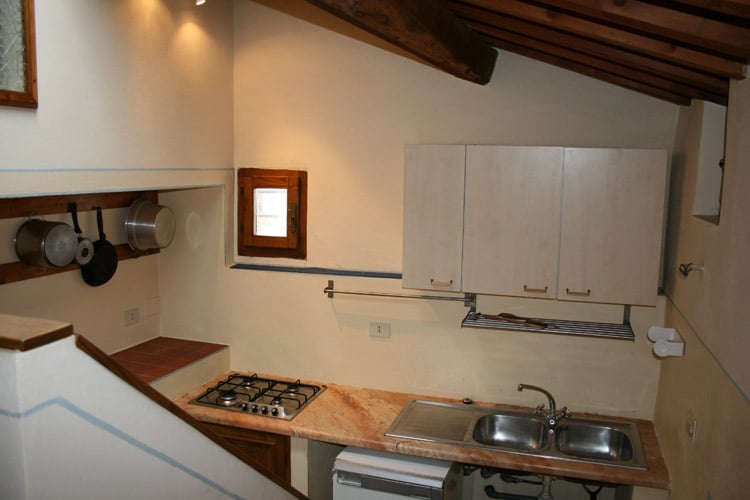 Information and reservations